Healthy Tires are Good for Your Safety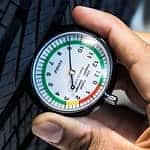 Tire maintenance is a crucial part of caring for your vehicle. Issues with your tires aren't just an inconvenience, they can be a major safety hazard. That's why it's imperative you visit us at Straub Automotive if your car, truck, or SUV is in need of some good ol' tire TLC.
How do you know if your tires need a little attention? A good start is by examining their tread. If your tire has adequate tread, it should pass the Penny Test. You place a penny with the top of Lincoln's head down into the tread of your tire. If you can see his entire head, your tread is too low and your tires need to be replaced.
Drivers have to also keep an eye on their tire pressure. Make sure to check your tires before driving. If you notice you are having to routinely fill the air in your tires, it's time to check for a hole or tear.